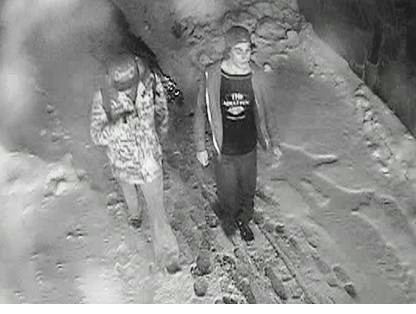 North Bay Police Service
News Release
*****
Further to the North Bay Police Service's media release issued on Friday, April 11th, 2014, the North Bay Police Service requests the public's assistance with an arson investigation.
On Thursday, March 20, 2014 at 11:35 pm, police received a call for assistance in the McIntyre Street East and Regina Street area.
The North Bay Police Service has obtained video footage of persons in the area on the night of the arson on March 20th 2014.
The public's assistance is requested to identify the following persons within the following photographs.
Please contact Detective Constable Dave Wilson or Constable Christian Elia by telephone at 705-497-5555 or, if you wish to remain anonymous, call Crime Stoppers at 1-800-222-8477.
*****