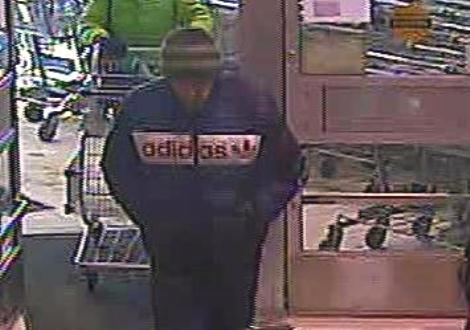 North Bay Police Service
News Release
*****
The North Bay Police are requesting the public's (media's) assistance in identifying a suspect in relation to a theft that took place on the 30th December 2013 at a local grocery store.
The loss of the merchandise was minimal, but the suspect caused approximately $300.00 in damage to the front door as he fled the store staff who were attempting to stop him.
Video footage shows the suspect and the clothing he was wearing at the time of the occurrence.
Anyone who recognizes the suspect or has any information about this occurrence is asked to Contact Cst Jeff Warner at 705-497-5555 or Crime Stoppers at 705-476 TIPS.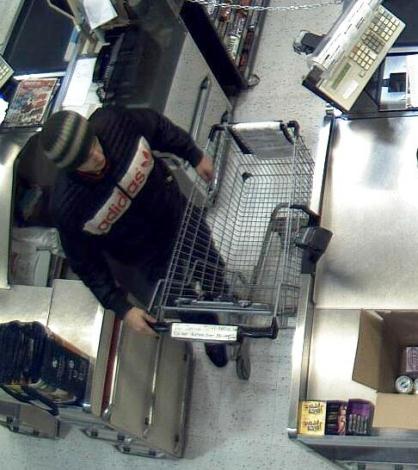 *****