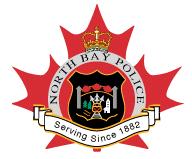 North Bay Police Service
News Release
*****
The North Bay Police wish to caution drivers and the public about the cold temperatures.
When it is this cold, all roads have a layer of frost on them.
Brakes and the mechanical functions of your vehicles are not as effective.
These facts combined with the ineffectiveness of salt at these temperatures make driving more hazardous.
We recommend that drivers be even more cautious in their daily commutes and carry extra warm clothing and an emergency kit in your vehicles.
*****