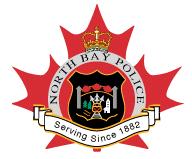 North Bay Police Service
News Release
*****
North Bay and area residents have recently been getting fraudulent phone calls where a recording tells the recipient that their credit card rate is going up and they should dial 1 to speak to an agent so you can keep your rate down.
The recipient is then asked for their name and credit card information.
The North Bay Police wish to caution the public never to give your credit card information or other personal information to anyone where you did not initiate the contact and know exactly who you are talking to.
*****