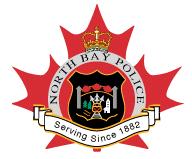 North Bay Police Service
News Release
*****
Several North Bay Families with the same surname have recently received identical letters from a person identifying himself as a lawyer in Spain.
The letters look very formal and the envelopes have a seal stamp that appears French.
The letter outlines circumstances of someone with a similar name as yours who had died leaving a Trunk Box/Diplomatic Personal Treasure containing $5,800,000 that has to be claimed by a relative.
The letter requests the recipient contact the lawyer to make a claim and you could profit by 50% of the inheritance.
THIS IS A FRAUD. If you make contact they will be looking for personal information that includes your banking and financial particulars.
Their reason will be so they can connect you to the deceased as a relative and have an account to forward your share to. They may also request that you to send money for some reason.
This will be some sort of tax, or some other strange requirement by the government so the inheritance can be cleared to leave the country.
The North Bay Police encourages anyone that receives a letter or email that is the same or similar in any fashion to discard and/or delete it.
*****