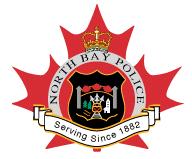 North Bay Police Service
News Release
*****
Between 3:45 p.m. 01st Feb and 8:30 a.m. 3rd Feb entry was attempted at two businesses on Marshall Ave.
A front door window was smashed at one business but entry was not gained.
The front door window of the second business was also smashed and the locking device broken which did allow entry.
The premises were then ransacked and small quantities of American and Canadian currency stolen.
Cst Ashley St.John is investigating.
*****