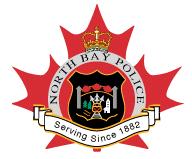 North Bay Police Service
News Release
*****
At 5:50 p.m. 18th Feb a woman was getting in her car that was parked in a parking lot at 300 Lakeshore Dr.
As she sat in the vehicle a man prevented her from closing the door and told her that this is a robbery.
He produced a knife and demanded money.
When he was told she had no cash he walked her across the parking lot to the bank.
When he told her to use the ATM outside she told him her card doesn't work and she would have to go to a teller.
She then walked into the building and he suddenly fled the area.
He is described as; male, white, 5'8" tall, rough complexion, wearing a dark hoody, dark jacket, and dark track pants that ride up around the ankles and have a hole in the left knee.
Cst Dan Shepstone is investigating.
*****