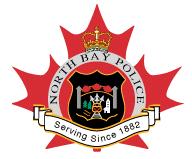 North Bay Police Service
News Release
*****
Overnight on the 3rd and 4th Feb, entry was attempted at a business on the 300 Block of Main St E.
The front door lock was damaged but entry was not gained.
At 9:21 p.m. on the 3rd Feb the front door lock was broken at a business on the 200 block of Ferguson St. Entry was gained and a small amount of cash taken.
Cst Gerry Martin is investigating both incidents.
*****