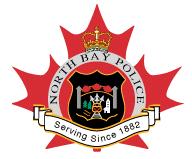 North Bay Police
News Release
*****
On 01st Apr at 7:55 p.m. a woman that appeared to be shoplifting a TV at a retail store in the north end of the city was approached by a store employee.
The suspect ignored the employee got into a vehicle, gunned it in reverse almost striking the employee.
The vehicle continued in reverse striking another vehicle parked nearby.
The vehicle then accelerated forward swerving to miss a second vehicle then left the area.
Cst Jennifer Hollingshead is investigating.
*****