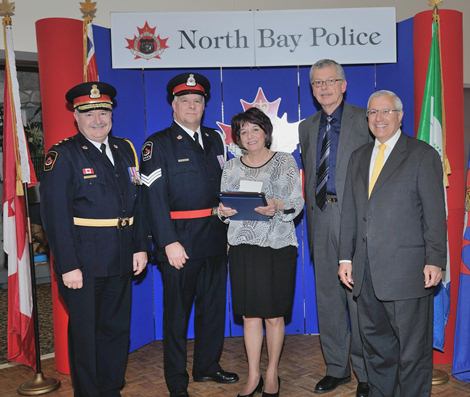 Photos provided by North Bay Police Service
The North Bay Police Service honoured a number of employees during a luncheon Friday at the Clarion.
Police Chief Paul Cook tweeted "Excellent afternoon recognizing our members 4 outstanding service to the communities we serve!"
Celebrated for 20 years of service were June Degagne, Linda Brogan, Ivan Ryman and Carole Wolfe, while Wendy LeRoy who is now retired was honoured for 35 years of service.
Cook also presented the Chief's Employee of the Year award to Diane Lynett in the Courts suppport division and Elaine Morin from the Investigative support division.