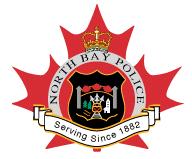 North Bay Police Service
News Release
*****
The North Bay Police want to caution the public about ice conditions..
We had a recent complaint from a person that they had gone through the ice while walking on McLean Lake.
The person got out themselves but called police to report the ice condition.
The recent snow falls, rain and mild weather has affected the ice conditions and we recommend people using the ice on any of the lakes and rivers in the area be extra cautious and stick to the marked trails where possible.
*****