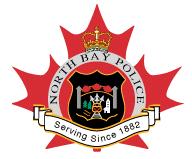 North Bay Police Service
News Release
*****
A 35 year old North Bay man has been charged with impaired driving, dangerous driving and refuse breath test after an incident at 2:40 a.m. on Feb 1st in a north end bar parking lot.
It is alleged that the man, well under the influence of alcohol got in his vehicle to drive when another man tried to stop him.
The driver refused and drove away dragging the other man about 15 ft before he dropped off.
The driver was located on Douglas St at few where he was arrested.
He is to appear in court on Feb. 11th 2014.
Cst Seth Dinsmore is investigating.
*****