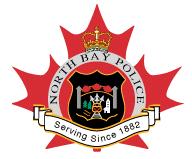 North Bay Police Service
News Release
*****
On 14th March an 18 yr old North Bay man was arrested and charged with distributing child pornography and extortion.
The circumstances relate to him having pictures of a naked 17 year old female that he was in a relationship with.
It is alleged that when she ended the relationship, he told her that if she didn't go back out with him, he would post the pictures on line, which occurred.
The North Bay Police want to remind the public and in particular teenagers, that when relationships and circumstances change, personal photos and sexting can lead to consequences that can affect you the rest of your life.
*****