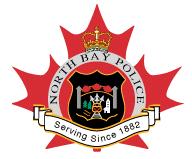 North Bay Police Service
*****
A 25year old North Bay man is in custody after he attended a residence in the old Pinewood area and smashed his way into the home of a woman known to him.
It is alleged that he threatened her life while holding a large knife, then threw the knife towards her striking a pantry.
He fled the area but was arrested at police headquarters half hour later at 12:57 p.m. 08th Jan.
He has been charged with forcible entry, mischief, assault with a weapon, threatening death and is being held in custody for a bail hearing.
Cst Richard Hampel is investigating.
*****