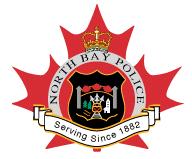 North Bay Police Service
News Release
*****
Following a North Bay Police Service investigation, a drug search warrant was executed by the service's Street Crime Unit and Emergency Response Team at approximately 5 pm on Tuesday, April 22nd, 2014 at an Algonquin Avenue residence.

As a result of the search warrant, police found various quantities of marijuana, heroin and prescription drugs.
North Bay residents Steven Terry Chaulk, age 31, and Gerald Raymond Giroux, age 35, were both charged with three counts of possession under the Controlled Drugs and Substances Act and released.
They are to appear in court at a later date.
*****