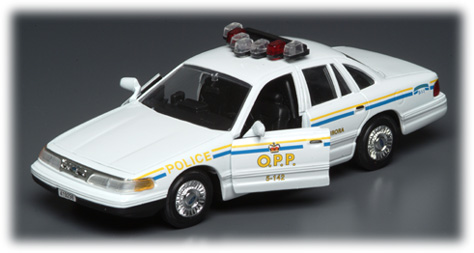 OPP News Release
*****
MCDOUGALL TWP – The West Parry Sound Ontario Provincial Police (OPP) received help from a citizen on February 26, 2014 when he stopped an impaired driver in McDougall Township.

Shortly before 8:30 p.m. the citizen was travelling in his vehicle when he observed a pick-up truck disobey a stop sign and enter onto Nobel Road.
In the process, the truck hit a snowbank but continued to travel. The truck finally came to a stop at the intersection of Nobel Road and Parry Sound Drive. The citizen was able to intervene until police arrived at the scene.
Patricia FRETZ, 53 years of age from McDougall Township is charged with the following:

- Impaired Operation of a Motor Vehicle, contrary to the Criminal Code of Canada (CCC).
- Operation of a Motor Vehicle with over 80 milligrams, contrary to the CCC.

- Disobey Stop Sign - Fail to Stop, contrary to the Highway Traffic Act of Ontario (HTA).
- Driving while under suspension contrary to the HTA.

The accused will appear before the Ontario Court Of Justice Parry Sound on March 20, 2014 to answer to her charges.

If you observe an impaired driver, dial 9-1-1 immediately to report the incident. Remember, we are all responsible for our safety on the roads we travel.
*****