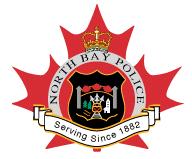 North Bay Police Service
News Release
*****
Between 10:30 a.m. and 3:45 p.m. on the 01st Apr a McIntyre St W residence was entered through an unsecure side door.
Nothing appears to have been stolen.
Wet footprints were seen on the floor and cigarettes, lighters and a set of car keys were left behind by the suspect.
Cst Ross Lingley is investigating.
*****