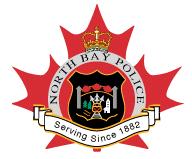 North Bay Police Service
News Release
*****
A March 4th investigation into a child abuse complaint on a one month old infant has resulted in the arrest of a 23 year old North Bay man.
He has been charged with assault causing bodily harm and is to appear in court on 15 April.
The infant was taken to hospital and admitted.
D/Cst Roger Drolet and Cst Eric Krmpotic are investigating.
*****