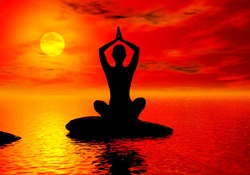 Celebrating the Moms in our lives will be the focus of an event Saturday, May 3rd designed to fundraise for Hands, the Family Help Network.
The Mom Show and Gift Market Fundraiser wil be held at the Voyager Inn with crafters, artisans, popular brand distributors and local small businesses featuring their products, services, displays and demonstrations.
The demonstrations will include yoga, pilates, hair braiding, creative dance, reflexology, sound energy healing, a fashion show and many others.
There will also be a kid zone and family entertainment.
Donations at the door and proceeds from vendor table rentals, plus a gift basket raffle will go to Hands - The Family Help Network, an organizaton dedicated to helping community members achieve the best possible care and help when they need it most
The event will take place in the hotel's Summit and Greenery rooms from 10 a.m to 4 p.m.
For more information www.facebook.com/MomShowGiftMarketFundraiser and http://www.chicksinbiz.co/biz