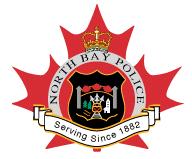 Deputy Chief Shawn Devine says a change by the federal government with how 911calls are handled in terms of tracing calls is going to have a significant impact North Bay Police Service.
He says Bell Canada currently provides all the information associated with each number that dials 911, but come the fall of 2014 all of that will change.
"So right now, presently, if you dial 911 your call from your cell phone or your house phone it (the information) goes through Bell and all that information that's related to that phone ... so who belongs what address who's related to is provided to the police service by Bell itself," Devine explains.
"In the fall of 2014 with the change of equipment and a change in technology the police service is going to be responsible for tracing that call."
So what does that mean for staff, well an increase in the workload.
"So what we're saying is that workload that was being done by Bell is now being transferred over to our communicators so we're looking at how that's going to affect us," he notes.
"And the chief has over the last budget presented his proposal for the addition of four part-time dispatchers until we can find out how exactly this workload is going to impact."
"It's technology and technology is changing, but with technology is that it's a moving target so we're trying to make plans for something that isn't concrete."
Devine says it is frustrating not knowing what the change will mean to the bottom line.
"It's also the financial component of it to you that a large portion of what was done in the past by Bell is now being transferred to the responsibilities not only just of the North Bay police service, but police services throughout the province and who bears the cost of that the taxpayer is going to have to bear cost of it."
"So that portion is a reality. It's frustrating and we have to answer the question as to our Police Services Board and then to City Council and why is this happening and why is it costing us money."
He says at this point there are more questions than answers for directives that are outside of their control but the service is doing their best to have a plan in place for when the change occurs.