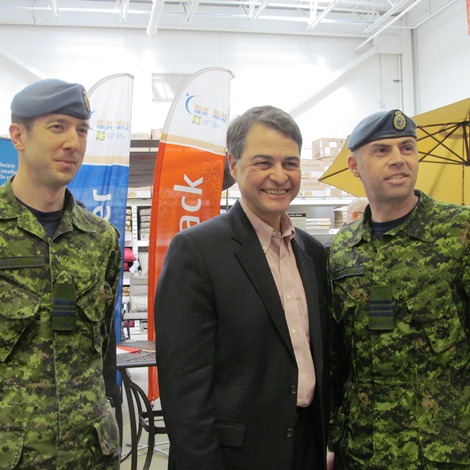 The Canadian Cancer Society held a press conference on Tuesday afternoon at Home Depot to launch the annual Relay For Life walk & run event at CFB North Bay.
Local dignitaries, military officials, volunteers, and those who have been affected by cancer were present to launch this year's much anticipated event.
The Canadian Cancer Society has set goals that they plan to achieve, with their sights focused on increasing participation, along with donations that will be made to the worthy cause.
The Relay for Life team has gone to great lengths this year to solicit ideas from the public and how to infuse energy into their campaign in order to fund research and help those affected by cancer.
This year's campaign is already looking for volunteers to canvass as the spring weather quickly approaches.
With a short phone call to the Canadian Cancer Society, you can set yourself up to be a volunteer, register to be on a team, or just donate.
Please register today online at relayforlife.ca or call (705) 472-9072 ext 3733.
Story developing...