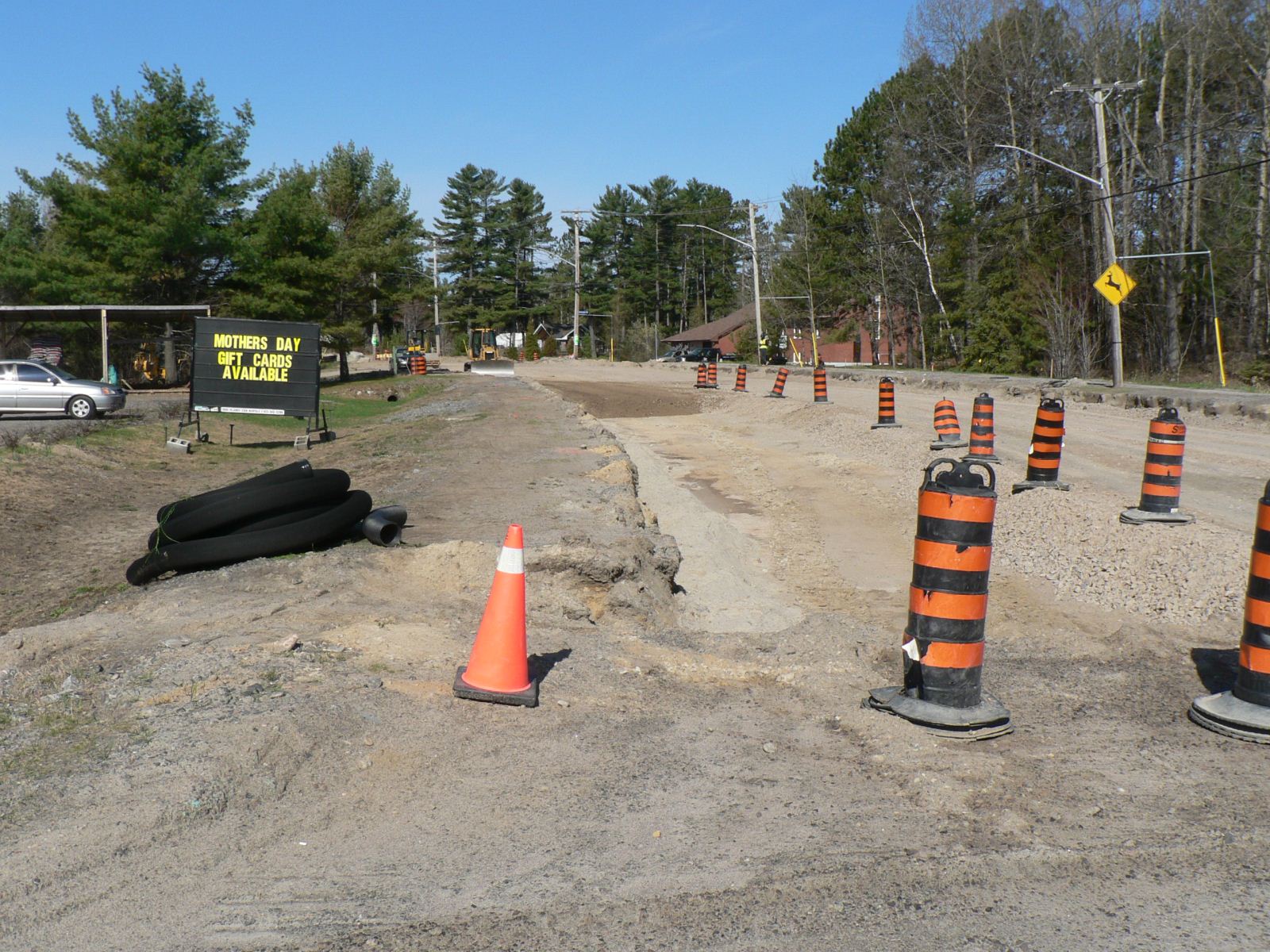 On what should have been one of its busiest days, Mother's Day, the parking lot at at L'Ami's Garden Centre on Lakeshore Drive, sat virtually empty.
Signs leading to the beleagured store read "ROAD CLOSED".
Mother's Day was "very, very bad", L'Ami tells Baytoday.ca.
"They're killing me. I have the nicest flowers in town, but customers can't get in to buy them. I'm losing my mind."
L'Ami will return to council tonight to plead with city leaders once again, but thinks it will fall on deaf ears, as it has so many other times with this council.
"I'm frustrated," he says. "What am I supposed to do? It's becoming very vindictive with council. How many times can I tell them."
The road is single lane, local traffic only, heading to L'Amis from the north. It's rough and you have to dodge bulldozers and front end loaders.
From the south though, access is easy...but those signs at the traffic light at Lakeshore and Pinewood Park Drive warn drivers that the road is closed.
"I've asked that the signs be moved back to the church (across from L'Ami's), but they refuse to do it," he explains with a large dose of frustration. The Mayor (Al McDonald) promised to try, but talk is cheap and nothing has been done."
But Mcdonald says he and councillor Mark King visited the Garden Centre to explain that it's the Ministry of Labour and the Ontario Traffic Act that prohibit moving the signs because it's a job site.
"It's against the law to tamper or move those signs," McDonald tells Baytoday.ca. "It would be putting the city at risk.
L'Ami believes he has a lot of support and sympathy from citizens of North Bay.
"Ya, the whole city except for 11 council members."
And time is running out.
"All my savings are gone,' he says sadly.