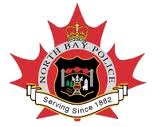 North Bay Police want the public's assistance in locating a stolen car.
Between approximately 10:30 p.m. on Saturday, June 7th and 7 a.m. on Sunday June 8th, a 2007 Chevrolet Cobalt 4-door beige car was stolen from the driveway of a home on the 200 block of Charland Drive.
Anyone with information about this theft, is asked to contact police at 705-497-5555, or anonymously through Crime Stoppers at 1-800-222-8477. Constable Wilson is investigating.
Meanwhile, police responded to 230 calls over the weekend, resulting in six arrests.
Offenses ranged from public intoxication, domestic assault to drug trafficking.