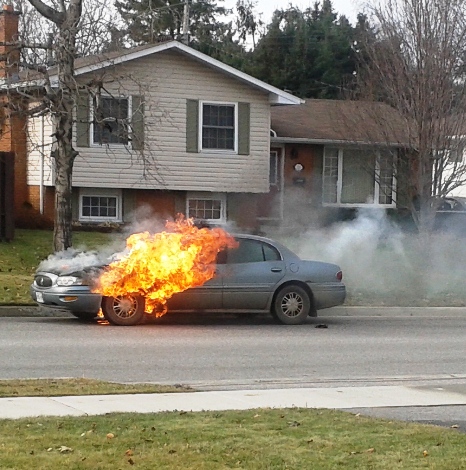 Just after 2:00 pm Saturday afternoon, city firefighters were called to a car fire at the corner of Rancier Street and MacBeth Crescent.
The older model vehicle apparently caught fire while the driver was on route.
Witnesses say that the driver noticed smoke coming out of the engine and attempted to accelerate the vehicle, which could have caused the engine to catch fire.
Firefighters say the cause of the fire could be due to any number of things, such as a faulty electrical connection or an engine fluid leak.