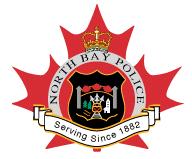 North Bay Police Service
News Release
*****
On Sunday April 6th at approximately 2 am, North Bay Police responded to call from a residence in Callander, which resulted in four offences.
Johnathan Stripay, age 28 of Callander is accused of assault with a weapon, possession of a weapon dangerous to the public peace, threatening to cause bodily harm and assault.
It is alleged that during an altercation on the street, he punched one male victim.
Later, he attended another male victim's residence where he pulled a butcher knife and challenged him to a fight.
After returning home, the accused called the second male victim again and threatened him with bodily harm.
North Bay Police arrested the accused at his residence at 1:16 pm on April 6th.
He was held in custody for a bail hearing.
Cst. Christian Elia is investigating.
*****