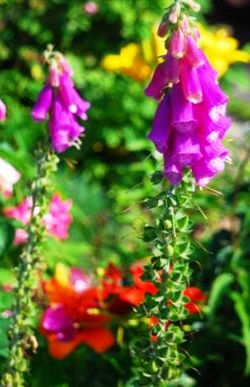 Callander Horticultural Society has two must attend events planned for May.
First the committee is hosting Guest Speaker -Nanditta Colebear who will talk about "Small Scale Intensive Gardening" on May 21st at 7:00 pm with a social to follow where the Master Gardener will answer questions.
Organizers say bring a friend as there will be a number of good ideas to share.
And then on May 24th Then the team will host their much anticipated annual Plant Sale from 8:00am until all the plants are sold.
Both events take place at the Callander Community Centre on Swale Street.
As folks prepare for a great spring and summer of planting and weeding the Ontario Chiropractic Association (OCA) has offers the following tips for an injury-free season.
The OCA says improper gardening techniques can take its toll this time of year, in fact, 88% chiropractors in Ontario say gardening is the most common source of back and neck injury during the warmer months.
- Stretch it out – Make sure you stretch your thighs, shoulders, sides, arms, back and hamstrings before you start to get the most out of your gardening
- Alternate tasks – Switch from heavy tasks to light ones, and change your hands and positions frequently
- Lift with ease – Always bend with your knees and keep a straight back. Carry the load close to your body
- Get low when planting – Knee pads or a kneeling mat can help to ease the strain on your back while you plant and weed your garden. Keep a straight back and stop when you need to have a break.
- Rake Right – Put one leg in front and another behind when you rake, and alternate on occasion to minimize the back strain.