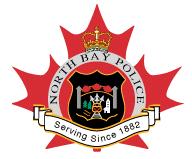 North Bay Police Service
*****
Information received by North Bay Police from O.P.P. "Project P" revealed that in Sept 2013 child pornography was uploaded to Facebook profiles from a North Bay address.
On 27th Jan 2014 the North Bay Police and members of the OPP Child Exploitation Unit executed a search warrant on a Burns St address, seized a computer and arrested Steve Landriault 43 years.
He has been charged with possession of child pornography, distributing child pornography and is being held in custody for a bail hearing. D/Cst Jason Long is investigating.
*****