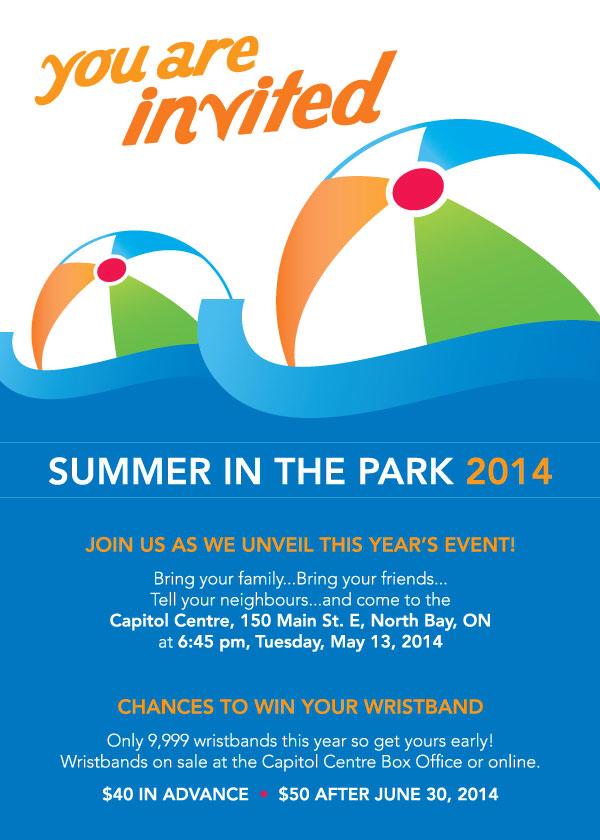 Chairman John Strang promises a big party tonight a the Capitol Centre as this year's Summer in the Park lineup is unveiled.
Kickoff time is 6:45 and organizers are giving away popcorn, candy floss and the chance to win wristbands.
News of the concert lineup, midway and other programming will be announced.
All events this year will take place at the Community Waterfront Park on the Civic holiday weekend August 1, 2, and 3.
Wristbands are $40 in advance and $50 after June 30th. Only 9,999 are available and will be sold at City Hall, Online, and the Capitol Centre.