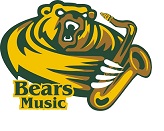 Members of the community are invited to St. Joseph-Scollard Hall Catholic Secondary School's annual celebration of the arts, "Insights and Sounds", on Wednesday, April 16.
The event will feature a visual art gallery viewing at 6 p.m., and a lineup of performances in music, dance, video production, and drama at 7 p.m. in the Bishop Carter Auditorium.
Tickets are $5 at the door.