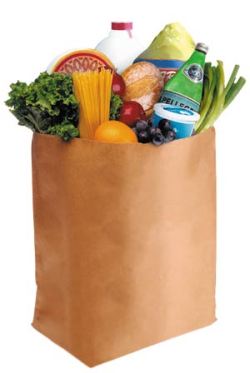 St. Joseph-Scollard Hall
News Release
*****
Due to the inclement weather we are experiencing today, the food drive will be postponed until Tuesday, April 29th.
Members of the public can still drop off their food donations today from 8am until 4pm.
*****
The St. Joseph-Scollard Hall Bears, along with the Odyssee Phenix, will be heading out into the streets of North Bay tomorrow night (Tuesday, April 15th) to canvass food for the North Bay Food Bank.
This latest edition of the Spring Food Drive takes place from 5pm until 8pm tomorrow night.
Last year, SJSH and Odyssee combined to collect just over 8700 pounds of food for the North Bay Food Bank.
This year, organizers are hoping to break 10,000 pounds.
If you know you won't be home when canvassers may stop by, but still wish to make a food donation, you can drop off your donation between 8am and 4pm at St. Joseph-Scollard Hall, 675 O'Brien St, on Monday or Tuesday.
*****