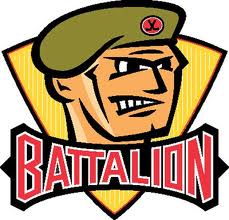 The North Bay Battalion fan club is organizing a fan bus to help support the Troops for Game 1 of the series on Friday, April 18th in Oshawa.
The tickets are listed at $75.00 per person which includes transportation and a ticket to the game and return.
Anyone interested in jumping on board is asked to contact Jennifer at (705) 358-5838.
Organizers say the bus will leave North Bay at 1 pm sharp on Friday.