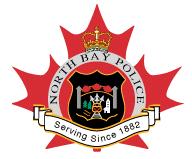 North Bay Police Service
News Release
*****
At 12:21 a.m. 12th Jan a man was evicted from a Main St bar.
He commented that he would return with a knife and stab people.
Mohamed Al-Asaad was arrested at 12:29 a.m.
He was charged with threatening and is to appear in court on 18th Feb 2014.
Cst Scott Berry is investigating.
*****