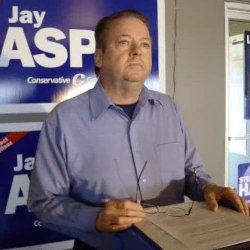 Jay Aspin, MP for Nipissing-Timiskaming made the following statement today:
"The unilateral decision by the RCMP to reclassify the Swiss Arms Classic Green rifle as a prohibited firearm is unacceptable.
This rifle has been commercially sold for 10 years now, to my knowledge it has not once been used to commit a crime.
As with the Liberal long-gun registry, Canadian firearm owners are being targeted and treated like criminals.
Canadian firearm owners have to undergo and maintain strict and lengthy identification, registration, and permit processes. They are law-abiding honest Canadians.
As a member of the Public Safety Committee I helped design the legislation to eliminate the wasteful and ineffective Liberal Long Gun Registry.
I am very upset that honest, law-abiding Canadian firearm owners being targeted and having their rights trampled over.
I will be meeting with the Minister of Public Safety on this matter. I will keep constituents apprised of the situation and I encourage constituents that are upset with this ban to continue to communicate with me."
Mr. Aspin added that his office can be reached by email at jay.aspin@parl.gc.ca or by phone at 613-995-6255.