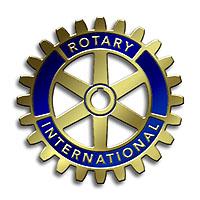 Rotary Club
News Release
*****
The Rotary Club honoured 6 senior students from each secondary school in North Bay for their involvement in volunteerism in the community and beyond at today's noon meeting.
This year's recipients are Sarah Loveridge - Widdifield Secondary School, Heather Jennings - École secondaire publique Odyssée, Jamie Lee Lennips - West Ferris Secondary School, Brigette Dunphy - Chippewa Secondary School, Jake Sullivan - St. Joseph Scollard Hall, and Justin Giguère - École secondaire catholique Algonquin.
Rotary International's (RI) motto is "Service Above Self".
The Club instills this philosophy of unselfish volunteer service in both its members and the community at large through the implementation and promotion of various projects.
Through their student awards program, the Club continues to promote the values inherent in the RI motto to local youth to ensure they are aware of the benefits of volunteerism.
Students who best exemplify "Service Above Self", are selected based on the warmth and caring exhibited towards their peers or other members of our society, such as seniors, disabled or disadvantaged.
Selected students are not necessarily highly academic, active in sports or popular with their peer group.
Each recipient received a certificate, name plaque for their school's Rotary Plaque and a cheque for $100.
*****