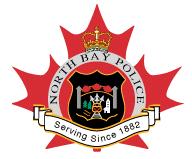 North Bay Police Service
News Release
*****
It's good news on the seatbelt front.
North Bay Police are pleased to report that all drivers stopped in North Bay and Callander during the Service's Distracted Driving and Seatbelt Campaign last week were wearing their seatbelts.
However, not all drivers were respecting traffic laws.
During the campaign, which was held from April 25th to May 2nd, North Bay Police:
• charged two drivers with driving with distracted devices, four with driving while impaired and one with careless driving;
• issued 65 tickets for moving violations such as speeding, failing to stop at a red light, and failing to stop at a stop sign; and
• issued 34 tickets to drivers who had improper documents and equipment.
Distracted Driving is Dangerous
Driving while distracted is one of the leading causes of motor vehicle collisions.
North Bay Police would like to remind drivers that using mobile phones and other hand-held devices to talk, text, type, play music or view display screens while driving is illegal. The fine for doing so is $280.
Secure Your Future, Wear a Seatbelt
Seatbelts prevent a person from being ejected from or thrown around inside the vehicle during a crash. In 1976, Ontario made seatbelt use mandatory and today approximately 92 per cent of motorists wear their seatbelts.
Wearing a seatbelt properly is one of the most effective things you can do to protect yourself and others in a motor vehicle collision. Drivers and passengers who fail to properly wear a seatbelt can be fined $240.
*****