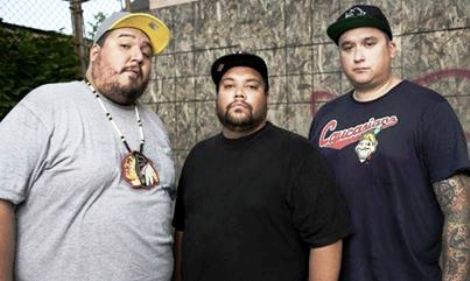 Patricia Campeau and the rest of Nipissing First Nation had plenty reasons to celebrate Sunday after A Tribe Called Red won the 2014 Juno for Breakthrough Group of the Year.
Campeau's son Ian AKA "DJ NDN" (R) is from Nipissing First Nation.
A Tribe Called Red, together since 2010, is described as having a truly unique sound that's impacting the global electronic scene and urban club culture.
The group mixes traditional pow wow vocals and drumming with cutting-edge techno music.
Visit their website and have a listen to their sound http://atribecalledred.com