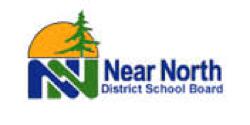 Near North District School Board
News Release
*****
The Near North District School Board's accommodation review committee (ARC) for the Burk's Falls area schools reached consensus on their recommendation at last night's final public Accommodation Review meeting, held at M.A. Wittick Public School.
The ARC committee will present the following recommendation in a final report to the Board of Trustees on April 22, 2014:
That the Board close M.A. Wittick Public School and move JK-6 students to a refurbished Land of Lakes. Keep Magnetawan Central School open. Send Land of Lakes Public School 7-8 students back to their home schools. French Immersion students from Grades 5-8 would continue to attend the new Land of Lakes Public School.
Several additional recommendations will be included in the ARC's final recommendation submitted to the Board of Trustees for consideration.
The Board will be deciding the future of the schools involved, in open session, at its regular meeting on June 24, 2014.
Community members will have an opportunity to make deputations directly to the Board of Trustees to make their views known before any final decision(s) are made by the Board. The process for public deputations, along with the date for this additional meeting, will be communicated to all stakeholders once a date has been set.
The ARC for the Burk's Falls area schools includes Almaguin Highlands Secondary School and Land of Lakes, M.A. Wittick, Magnetawan Central, South River and Sundridge Centennial public schools.
A special thank you is extended to individuals who served on the ARC committee for their ongoing commitment, time and energy they invested into the ARC on behalf of their children, their schools and their communities.
*****