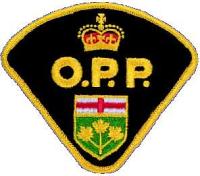 Another bicycle accident, and this time the rider is in hosspital with serious injuries.
On Thursday at 5:48 pm Manitoulin OPP responded to a report of a motor vehicle and bicycle collision which occurred on Highway 6 at Goat Island just north of the swing bridge in Little Current.
Investigation reveals the driver of a white dodge caravan was southbound on Highway 6 when it crossed the centre line and struck a northbound male riding a bicycle.
As a result the cyclist was thrown from the bike causing life threatening injuries.
He was taken to the hospital in Little Current and later transferred by air ambulance to Sudbury.
As a result of the investigation the driver of the Dodge caravan, Peter Bering, age 76 of Northeastern Manitoulin and the Island Townshiphas been charged with Careless Driving.