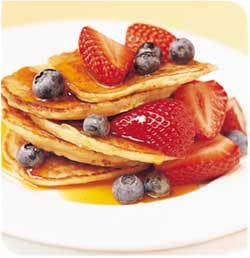 Students and staff at W.J. Fricker Public School are climbing out of bed extra early this Thursday to host breakfast for the city.
The annual pancake and waffle breakfast on April 3 runs from 7:00am to 9:00am and is in support of Rotary for Kids and NADY's Longest Morning.
Parents, students and members of the community are invited to come out and support this worthy cause.
The cost of breakfast is $5.00.
School officials say in the past 8 years, staff and students have raised $20,000.