Near North Crime Stoppers
News Release
*****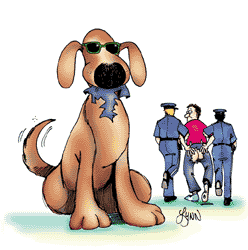 (NNCS) had a successful year in 2013.
Statistics remained strong, in part due to the popular Web -Tip option to anonymously submit tips at www.nearnorthcrimestoppers.com
According to Board Chairperson, Ginette Cazabon, the number one issue year-after-year is still drug related criminal activity.
According to Ms. Cazabon, 'Board statistics show that, since inception in 1988, over $50.7 million in illegal drugs have been recovered by police, thanks to anonymous tips received through Crime Stoppers'.
NNCS Police Coordinators point out that tips received have led police to the recovery of more than $1.5 million in illegal drugs this past year.
Anonymous information also led to the arrest of 49 persons in 2013, bringing the total number to 1,518 since 1988.
NNCS Executive Director, Tracy Balen, reminds the public, 'The non-profit organization is one of 1,200 programs in over 27 countries around the world that have received information leading to the seizure of more than $5.2 billion worth of drugs.
'Crime Stoppers makes the world a safer place by helping to solve a crime, every 14 minutes, of every day, somewhere in the world'.
Anyone with information about any criminal activity can call 476-TIPS (8477) or 1-800-222- TIPS (8477).
The secure, encrypted online tip form is also available 24 hours a day, seven days a week at www.nearnorthcrimestoppers.com. Information can also be provided by texting 'NIPPER' followed by the tip information to CRIMES (274637)
*****