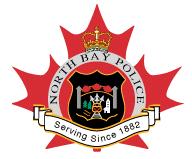 North Bay Police Service
News Release
*****
As a result of comments posted on face book by a male teenager, a second teenage male threatened the first male unless he paid him a specific amount of money.
A 17 year old male young offender was arrested on the 20th Mar and charged with threatening and extortion.
He is to appear in court on 23rd of April 2014.
Cst Bruce Whitehead is investigating.
*****