Yes Employment Services (North Bay)
---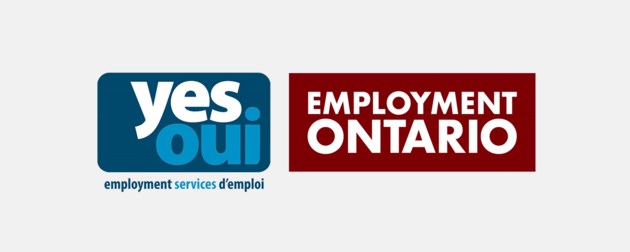 Not just for youth, Yes truly is "Your Employment Service."
As North Bay and area's primary employment service provider, we help thousands of people of all ages find work, obtain training or access post-secondary education. For businesses and organizations, we serve as their first call for filling positions of all levels of skill, education and experience.
Looking to hire?
Here are some of the ways we can help:
Post a Job Vacancy: We have an online community job board that can get your job vacancy seen and filled quickly. Fill out this request form to be included on the board: Post a Job Vacancy >
Job Developer: A Job Developer can help you with all your human resource needs. Whether you're searching for employees, require training for existing staff, or need office space to interview, we can help.
The Canada-Ontario Job Grant: The Canada-Ontario Job Grant will provide direct financial support to individual employers who wish to purchase training for their employees. It will be available to small, medium and large businesses with a plan to deliver short-term training to existing and new employees. Learn more here >
Looking for work?
Here are some of the ways we can help:
Employment Consultants: When you book an appointment with a consultant, they will meet with you one-on-one to help you map out your job goals and create an action plan specific to your situation. They will give you feedback on your progress and walk you through any challenges you might experience. Book an appointment now >
Job Postings: New jobs become available every day. Many employers don't advertise or post jobs online, preferring to get candidates through referrals. When employers send us job postings, we refer our clients first. To access the hidden job market, contact us. View job listings >
Workshops: We hold workshops and certification courses regularly. These workshops are designed to help you strengthen your resume and advance your professional development.
Resource and Information Centre: Job seekers are welcome to drop-in and use the free services at the Resource and Information Centre for all their job search needs.
Yes Employment provides services for job seekers of all ages, youth and adult, as well as specialized programs for persons with a disabilities, newcomers to Canada, and vulnerable populations.

---
Our People