Welcome to the 2022 Holiday Gift Card Auction!
Thursday, November 24 at noon to Tuesday, November 29 at 7:00 p.m
Please READ THE RULES, particularly the part about credit card authorizations. In short, each time you place a bid, the system places a hold authorization for that amount on your card. When you are outbid, the hold is released. If you bid $50 on ten different items, this means $500 of your available balance will be unavailable until you're outbid. Any winning bids at the end of the auction are captured - meaning your card is charged. We recommend you use a credit card, not a debit card for this auction. A released hold may take several days to reflect on your statement.

What happens if I win?
After the auction closes, it may take us a few days to process the results. If you have won an item, you will receive a confirmation email, which will contain pick up instructions. For any auction related questions, please email [email protected]
Closed on Tuesday, November 29, 2022 7:00:00 PM
---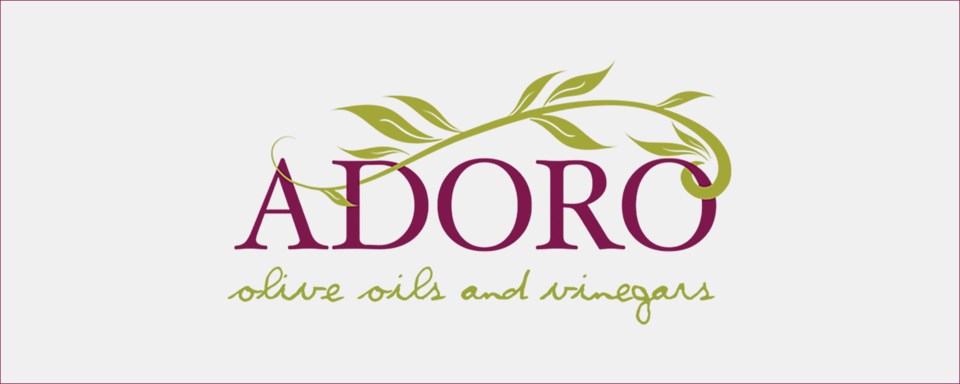 About Adoro Olive Oils & Vinegars (North Bay)
Make every kitchen a gourmet kitchen.
Inspired by our travels, now you can enjoy the best olive oils and vinegars the world has to offer. Shop online or visit us in store.
The concept for Adoro Olive Oils and Vinegars was inspired by travelling and sampling some of the finest Extra Virgin Olive Oils and Balsamic Vinegars that exist today. Our passion for healthy eating and gourmet tastes at home soon became our dream to share these premium products with you!
We are proud to offer a large selection of original and flavoured Extra Virgin Olive Oils and Balsamic Vinegars from around the world. Our store is a unique tasting room environment, where you are able to taste our products before purchase. We also offer Corporate, Wedding, Hostess and Party gifts with custom labels if desired, gift cards, custom-made gift baskets, custom gift boxes and tasting parties.
We hope you enjoy our products as much as we do. Don't forget to check back often to see what's new.
North Bay Store Hours:
Monday | 9:30a.m.–5p.m.
Tuesday | 9:30a.m.–5p.m
Wednesday | 9:30a.m.–5p.m.
Thursday | 9:30a.m.–5p.m.
Friday | 9:30a.m.–5p.m.
Saturday | 10a.m.–3p.m.
Sunday | Closed
For North Bay pickup - please call or email Jo Ann at [email protected] or 705-490-1012
2690 Trout Lake Road
Address

2690 Trout Lake Road

Phone

705-490-1012