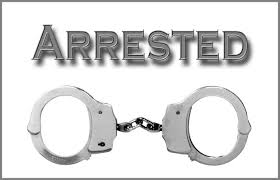 A man walked into the home of an acquaintance around 8 p.m. Monday, uninvited, and attacked his victim with a weapon.
The victim, according to North Bay Police, was injured badly enough that he required medical attention.
Police say the two men are known to each other, and it is believed that the attack occurred as a result of a long-standing disagreement between the two.
Following an investigation, police arrested Philip Lachance, age 37, of Lighthouse Road, Callander with one count of assault with a weapon and one count of break and enter.
Lachance was held in custody for a bail hearing.
Meanwhile, sometime between May 16th and May 20th, thieves broke into the fenced compound of a North Bay towing company and stole a 1987 Yamaha Enduro-style motorcycle.
The motorcycle is black with a red seat. It had no license plate at the time of the theft.
Anyone with information about this crime is asked to contact police at 705-497-5555 or anonymously through Crime Stoppers at 1-800-222-8477.