Getting people to do what you need them to do can be difficult, especially in times of uncertainty and change. Trust has been eroded with the distance in human connection, stress levels are soaring with fear of the unknown and there's lots of conflict brewing.
Last week I shared four foundational steps that I've been teaching for years to help managers and supervisors deal with difficult employee behaviors. This Leadership Tip takes a deeper dive into Giving and Receiving Effective Feedback, and the benefits and that you will gain for both. Although the steps in the cycle can be entered at any point, all of them should be completed: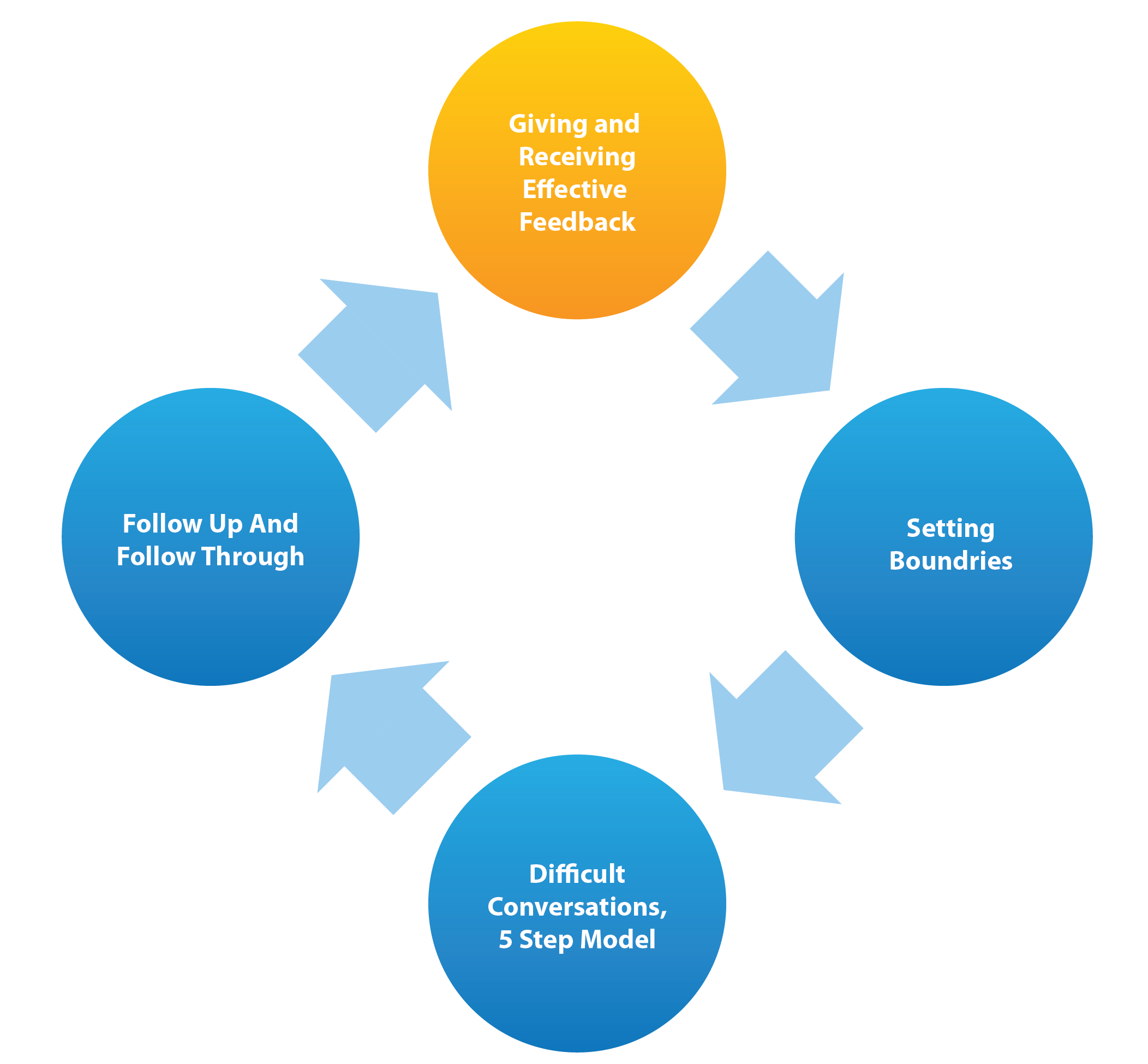 Steps:
Giving and Receiving Effective Feedback
Setting Boundaries 
Difficult Conversations, 5 Step model
Follow Up and Follow Through
Giving and receiving effective feedback is a highly-rated leadership skill that doesn't cost a cent, and pays huge dividends. Make time for conversation. It's a dying art due to technology and digital communication, yet it's contains the magic elixir of human relations for building rapport. People want to feel understood, acknowledged and valued. Hear them, acknowledge what you heard, thank them for sharing, and give them some feedback of your own to help them feel that their time and efforts are valued and why. Once you listen to them, they'll be more inclined to listen to you.
Feedback is one person's opinion, unless you hear it from more than one person. Evaluate it accordingly, and receive it as a gift of someone's perspective. One of the most common traps people fall into when they receive feedback is that they take it as a personal criticism, rather than a constructive and courageous gift that someone else is offering.
How could you be a better leader, manager or family member if you practiced giving and receiving feedback more effectively? Give it a try, and if you can't find your way, call Penny Tremblay because the high cost of conflict is avoidable, and profits can be used for better things.